Commonly Treated Ailments
Pregnancy Pain
Childhood Complaints
Pelvic Misalignment
Sciatica
Neck Pain
Back Pain
Joint Mobility
Sports Injuries
Muscle Spasms
Nerve Irritation
TMJ
Balance/Coordination
Posture
Scar Tissue
Swelling
Tendonitis
Arthritis
Migraines/Headaches
Carpal Tunnel Syndrome
Pinched Nerves
Whiplash
Degenerative Disc Disease
Scoliosis
Plantar Fasciitis
Chiropractic Therapies
Extremity Adjustment
Neuromuscular Re-education
Percussor
Activator
Pelvic Blocks
Ultrasound Therapy
Electric Muscle Stimulation
Soft Tissue Therapy/Massage
Low-level Laser Therapy
Webster Technique (Pregnancy)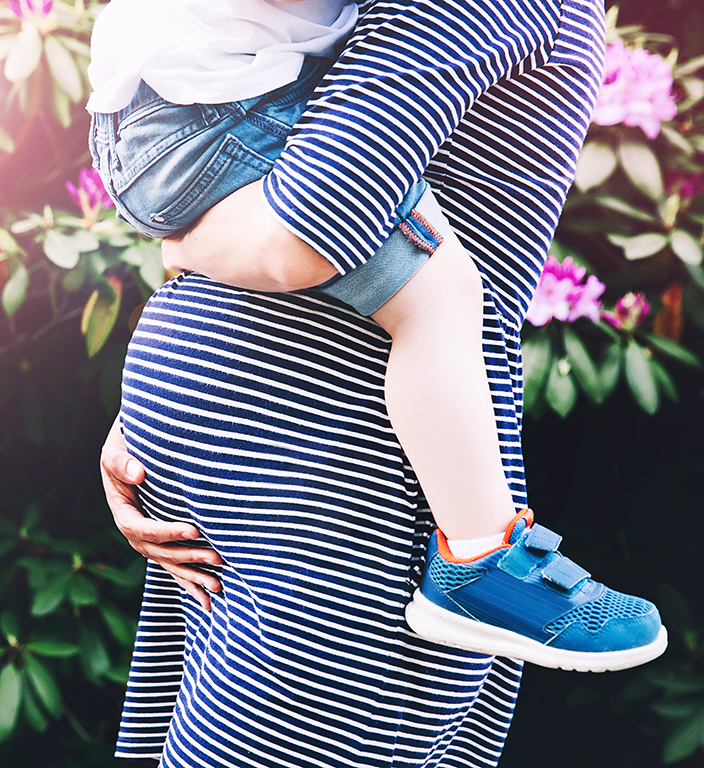 Dr. Jones specializes in pregnant women, infants, and children of all ages.
Many pregnant women are cautious about what they put into their bodies (and their kiddos' bodies) to help with the pain. Chiropractic care offers a safe and effective form of treatment for mama and babe.
Kjersten is a Certified Pediatric Chiropractor (CACCP) through the International Chiropractic Pediatric Association (ICPA) that specializes in prenatal care, pregnancy and children.
Is chiropractic treatment safe?
Chiropractic is widely recognized as one of the safest nondrug, noninvasive forms of health care available for the treatment of neuromusculoskeletal complaints. Although chiropractic has an excellent safety record, no health treatment is completely free of potential adverse effects. The risks associated with chiropractic, however, are very small. Many patients feel immediate relief following chiropractic treatment, but some may experience mild soreness, stiffness or aching, just as they do after some forms of exercise. Current research shows that minor discomfort or soreness following spinal manipulation typically fades within 24 hours.
Does it hurt?
Occasionally there is discomfort with treatment since individuals generally present with pain. Treatment is specialized to each patient to make it as comfortable as possible and to help get you back to where you and your family want to be.
Who do you treat?
We treat mommy spines and daddy spines,  little spines and big spines. Young spines and old spines. And all their extremities too!
Is chiropractic treatment appropriate for children?
Yes, children can benefit from chiropractic care. Children are very physically active and experience many types of falls and blows from activities of daily living as well as from participating in sports. Injuries such as these may cause many symptoms including back and neck pain, stiffness, soreness or discomfort. Chiropractic care is always adapted to the individual patient. In the case of children, it is very gentle.
Do you adjust kids the same way as adults?
Only the gentlest touch is used for infants and children. We have very specialized training in this population to be gentle and effective with care.
Do insurance plans cover chiropractic?
Yes. We accept most health insurance plans. As a convenience to our patients, we bill your health insurance directly. You do not need a referral to come to our clinic. When you set up your appointment, our staff will take your insurance information and check its benefits for you! This will let you know what coverage you have for care.
We also partner with ChiroHealthUSA to arrange discount medical plans, providing coverage for those that lack insurance or whose insurance does not cover chiropractic care.
Major health insurance plans we accept are:
• Blue Cross of Idaho
• Regence Blue Shield
• Aetna
• Cigna
• Bright Path
• United Health Care
• Pacific Source
• IPN
We also accept:
• Auto Accidents
• Personal Injury Claims
• Workers Compensation
What if I don't have insurance?
We partner with ChiroHealthUSA to arrange discount medical plans, providing coverage for those that lack insurance or whose insurance does not cover chiropractic care.
This plan covers you and your immediate family for the low price of $49 per year. If you do not wish to sign up for this program you will be paying the full amount for chiropractic services rendered. Through this program, we are able to set a the maximum fee for a routine chiropractic visit. Furthermore, most patients end up saving more than the $49 membership fee in just a few visits.
What type of education and training do chiropractors have?
Doctors of chiropractic are educated as primary-contact healthcare providers, with an emphasis on diagnosis and treatment of conditions related to the musculoskeletal system (the muscles, ligaments and joints of the spine and extremities) and the nerves that supply them. Educational requirements for doctors of chiropractic are among the most stringent of any of the healthcare professions. The typical applicant for chiropractic college has already acquired nearly four years of pre-medical undergraduate college education, including courses in biology, inorganic and organic chemistry, physics, psychology and related lab work.
I've heard once you go you have to keep coming in. Is this true?
The Doctor will make recommendations to you based on your presentation and complaint. Upon completion of your treatment plan, you will decide whether or not to continue with wellness.
The hands-on nature of the chiropractic treatment is essentially what requires patients to visit the chiropractor a number of times. To be treated by a chiropractor, a patient needs to be in his or her office. In contrast, a course of treatment from medical doctors often involves a pre-established plan that is conducted at home (i.e. taking a course of antibiotics once a day for a couple of weeks). A chiropractor may provide acute, chronic, and/or preventive care thus making a certain number of visits sometimes necessary. Your doctor of chiropractic should tell you the extent of treatment recommended and how long you can expect it to last.
Why is there a popping sound when a joint is adjusted?
Adjustment (or manipulation) of a joint may result in the release of a gas bubble between the joints, which makes a popping sound. The same thing occurs when you "crack" your knuckles. The noise is caused by the change of pressure within the joint, which results in gas bubbles being released. There is usually minimal, if any, discomfort involved. 
Office
2300 S. Orchard Street, Suite A
Boise, ID 83705
Hours
Monday: 7 am – 4 pm
Tuesday: 9 am – 5 pm
Wednesday: 7 am – 5 pm
Thursday: CLOSED
Friday: 7 am – 5 pm
Saturday: CLOSED
Sunday: CLOSED